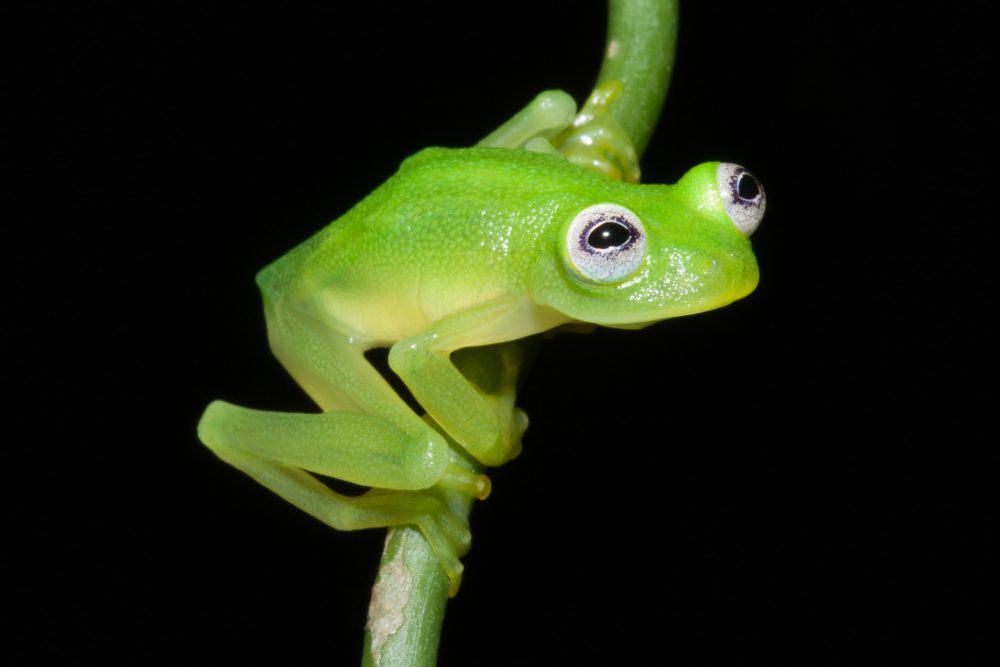 Long after he first fanned the flames of Miss Piggy's heartstrings, Kermit The Frog is back.
Ok… let's be serious… According to The Tico Times, researcher Brian Kubicki just reported a new frog species found in Costa Rica mountains.  More than 100 years of research has been done in the Talamanca Mountains of Costa Rica and the Kermit look alike has deftly eluded them until now.
The little guy is a tiny, semi-translucent "Glass Frog" and is the first glass frog species discovered in over 40 years.  The given name for the newly discovered frog species is Hyalinobatrachium dianae.  The fact that these small fragile creatures are thriving in the mountains is good news for the ecology there and means the environmental habitat is balanced and thriving.
And you always thought Kermit The Frog was just a puppet.